Our mission is to GIVE YOU THE BEST ADVENTURE IN ALASKA!
Meet Captain Alan
Alan left his native Ireland as a young man with a law degree determined to spend his life outdoors. He headed east to Southeast Asia, down to Australia, across the South Pacific and eventually found his way north to Alaska. He lives with his wife and two dogs in Juneau (all year round!) and is fulfilling his wildest dreams connected to nature. In addition to spending much of his free time on the boat, he also enjoys hiking, hunting, fly fishing and cooking.
Alan has worked as a scuba instructor, boat crew, wildlife photographer, writer and bear viewing guide. He holds a Coast Guard 50 Ton Masters license and has 20 years of experience on boats worldwide, specifically with 9 years as a Captain in Southeast Alaska (6 years as crew). Alan was trained locally by his father-in-law, USCG/ RET Captain Jack Cadigan, who started Adventures in Alaska 15 years ago.
Captain Alan is dedicated first and foremost to your safety, while he is intimately familiar with the local waters around Juneau, so you can relax knowing you are in good hands. You will find that his passion for the whales and for fishing is obvious as he genuinely loves what he gets to do every single day! Alan's exuberance is contagious and you will appreciate his vast knowledge of whales, wildlife and the wonders of Alaska!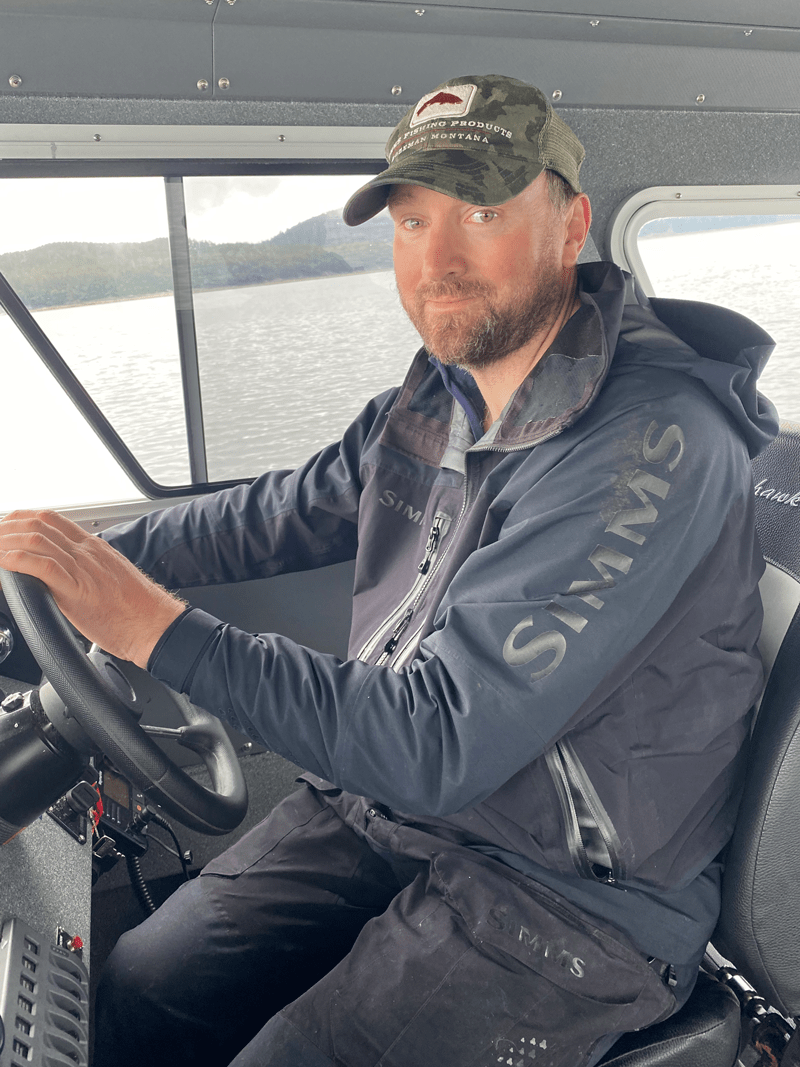 *Graduated Chapman School of Seamanship: Professional Mariner Training
*Instructed by USCG/ RET Captain Jack Cadigan
*20 years experience on boats worldwide – 15 years in SE Alaska (9 years as Captain)
*Wildlife Photographer and Guide
*Author of Wildlife Magazine articles
*Juneau year round resident for over 15 years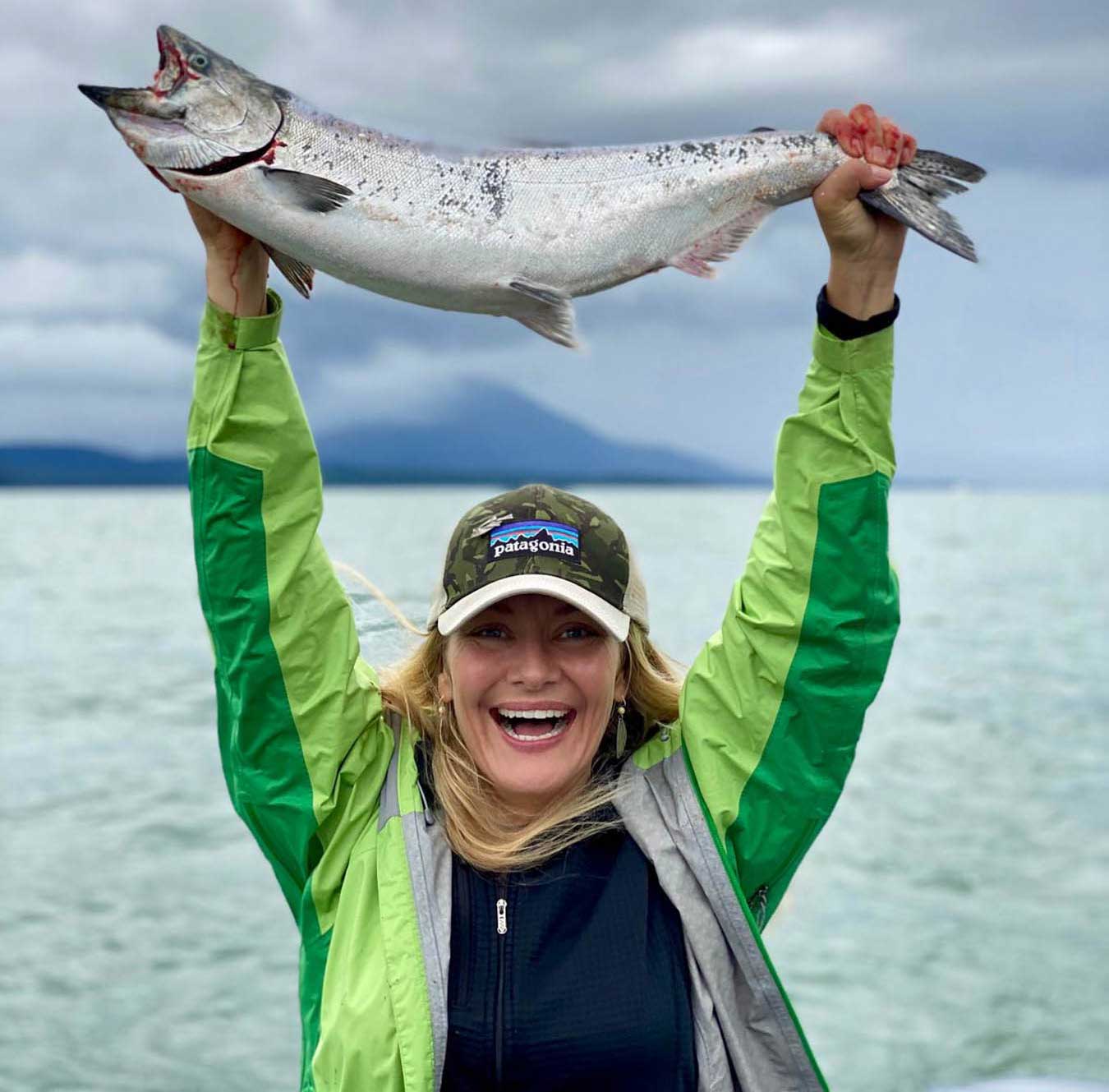 Tanja Corbett
(AKA: The Deck Boss/Crew)
Tanja's passion for the outdoors is unsurpassed. Whether she is fishing for Giant Trevally on remote tropical islands, casting dry flies to brown trout on Silver Creek in Idaho, wrestling halibut from the deep in her home waters of Alaska, or helping you land your first salmon…Tanja brings her enthusiasm and excitement to any fishing trip that is hard to beat! As the daughter of Capt. Jack Cadigan USCG RET, who started Adventures in Alaska, she has been on or around boats all her life. Even after over 40 years of living in Juneau she still experiences a sense of joy and wonder in seeing humpback whales, killer whales, eagles and bears. Our customers appreciate her attention to their needs, safety and comfort…along with her ability to keep the energy level high throughout the day! She is also a master of capturing fun family photos or candid fishing-in-action pictures that she simply will airdrop to you at the end of the trip. You will feel well attended to with Tanja onboard and her added expertise will certainly be helpful if you are new or adept at fishing. Her only "requirement" is that you bring your smile!